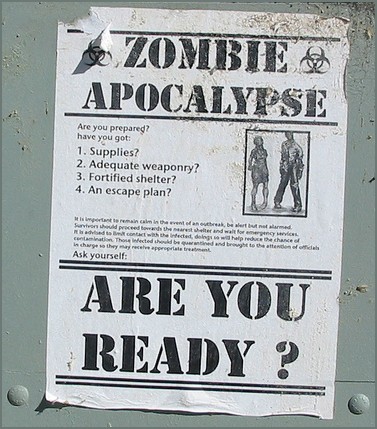 Writing can be fun. And writing about a subject that's new and outside of one's comfort zone can be quite an adventure. You simply have to remember to include a spirit of playfulness.
But writers don't always have the opportunity to try something new and different. That's why I've decided to host a little story contest that's called, "Writing Outside Your Comfort Zone."
Genre: Zombies (but no extreme or graphic violence, please)
— Length of short story: 500 to 2,000 words
— Prize: $15 Amazon gift card and winner announced
— Sign up starts immediately (*see email address below)
1. The first six people to sign up will get to compete in the story competition!
2. Once six people have signed up, they will have one week to complete their stories.
3. All stories will be posted (anonymously) online on this website blog page.
4. We are also asking for volunteers to read and vote on the stories. (We'll need at least five readers.)
5. The winner will then be announced and credited two weeks after close of contest.
You can sign up as a contestant or reader by sending me an email at this address: *ssbazinet@gmail.com.
Time for a little zombie fun!
References:
Definition of Zombies on Goodreads.
Wikipedia's take on zombies.