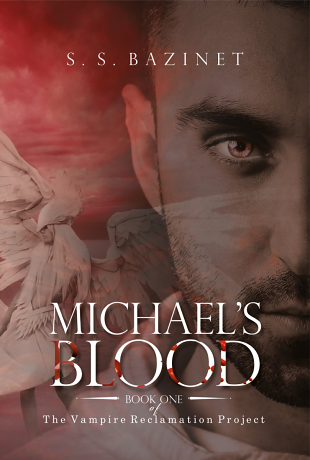 ———————————————————-
S. S. Bazinet
Latest books: "The Vampire Reclamation Project,"
"In The Care Of Wolves"
Available on Barnes and Noble, Amazon and Smashwords
Website: http://www.ssbazinet.com/
———————————————————-
What kind of book would you like to be known for?
Books that inspire the reader. When people think of my books, my fondest wish is that my stories spoke to their hearts and souls. I want my readers to feel more options in their lives and believe a little bit more in themselves. And I hope they think of my books as a way of getting away from their problems for a bit and having some heartfelt fun.
Where do your characters come from?
My characters simply appear! When I write, I sit down and let another creative part of myself take over. When it does, writing becomes effortless. The story feels like its writing itself. Characters appear on the page with their personality intact. Over time, the characters develop more fully, as if they trust me enough to reveal more of themselves. I have a wonderful time getting to know them.
What encouraging advice can you offer new writers?
Let yourself have fun! Let yourself play like you did as a child. This is the way you allow your creative part to express itself.