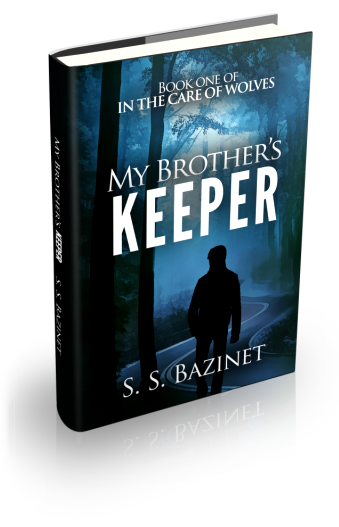 MY BROTHER'S KEEPER
Book one in the series, IN THE CARE OF WOLVES
Category: Paranormal thriller, Fantasy, Y/A
In book one of this fast paced, paranormal thriller series, family ties and loyalty are put to the test, especially for sixteen-year-old Theodore. Abducted as a baby by an extremist organization called the WKA, he grows up bearing the scars of the horrifying experience. His adoptive family offers no comfort, but adds to his isolation and fears. When his real family finally locates him, they aren't what he expected either. They are gifted and extraordinary beings, but more than that, they're werewolves. While Theodore tries to adjust to his new identify, he finds out that his life is in danger. The pack is being hunted to extinction. Theodore must flee with his new family before the WKA and other opposing factions deliver a final, lethal blow. However, neither Theodore nor his family is prepared for the possibility of the WKA's most deadly weapon, Theodore himself.
MY BROTHER'S KEEPER
First Book in the Series, IN THE CARE OF WOLVES
Available in print: Amazon and Barnes & Noble.
Available as an eBook: Amazon.
---
Five Star Reader Reviews
"This is the werewolf book for people who didn't think they would want to read a werewolf book." —Loretta Hall
"Great Story. Very different from some of the shapeshifters I've read. The family connection is the key to this story and Bazinet has really done an excellent job." —Terry Pigeon
"If this book was a movie (it would make a great one) I would have been on the edge of my seat" —Randall T. Monk
"You will fall in love with the characters, particularly Theodore and his new found family as they struggle for survival and Theodore comes to terms with his pain, vulnerability and unique powers." —Teresa E. Gallion