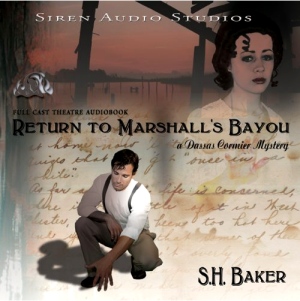 ———————————————————-
Sarah H. Baker
Pen names: S. H. Baker, Sarah Storme and Lydia Parks
Website: http://www.shbaker.com/
Author page on Amazon
———————————————————-
What motivates you to write?
My motivation has changed other the years. When the Internet was new, I started out writing short stories in the emerging fanfiction world, and had fun connecting with people from all over the place. I learned a lot about writing fiction that way. I started my first novel because an editor I met online thought I had potential and suggested I give it a try. Again, it was just for fun, but also to see if I could do it. Once I completed the first novel, however, I had a dozen or more waiting to come out so I kept writing. The editor's suggestion had put a hole in the dam that quickly became a breach. But I had no idea what I was doing until I found my local romance writer's chapter, the Land of Enchantment Romance Authors. As I learned some of the basics, I decided I wanted desperately to get published. Then, when I was published, my motivation centered around becoming a better writer and reaching bigger publishing houses. Now that I've reached big publishers like Kensington and Harlequin, my motivation has changed again. I still want to be a better writer, of course, but I also want to expand my horizons and write things completely different than any I've written before. I think it's all part of the writer's journey. I'm sure others go through the same kinds of metamorphoses.
Where do your characters come from?
I wish I knew! Then maybe I could control these rascals.
What's most rewarding about writing?
I would say the checks, but that's not true. (Yes, they are nice.) The most rewarding things about writing are seeing my titles in bookstores and connecting with readers. I've had some of the most touching fan mail: readers telling me my books helped them through tough times. There's really nothing better. And most recently, while working on audio versions of my books, the biggest reward has been hearing all these wonderful actors performing my stories. It's such an amazing experience! They've put voices to the characters who usually just speak in my head. I love that! Another big reward for me is the time I get to spend being truly creative. I work as an engineer, so writing is my relaxation. I think the creativity bleeds over into the rest of my life, too, helping me in ways I would never have imagined.
Who is an author who inspires you and why?
There are so many amazing authors out there, it's hard to decide on a few to talk about. I read everything that interests me: non-fiction as well as all genres and subgenres of fiction. When I'm writing, I try to find a few authors who inspire me for that particular project, and I read their books before I start. For example, when writing the Dassas Cormier Mystery Series, set in 1920s Louisiana, I always read a James Lee Burke novel (the Dave Robicheaux series) to get the flavor of Louisiana because he does it better than anyone else. I also read someone like Julia Spencer-Fleming or Sandra Brown for pacing, and David L. Robbins for characterization. And then I sit down to write. It's so important to keep learning from the masters, and there are a lot of masters out there.
What do you look for in other people's books?
I look for characters I can root for. As a character-driven writer, that's probably the most important thing for me. But a compelling story can't be overrated. I want something that makes me turn the pages when I should be turning out the light. Of course, great writing is an absolute joy to find. If a book has everything, I'll get completely lost in it. After I'm done, I tell everyone I know about the book because I want to share the joy.
What encouraging advice can you offer new writers?
If you're meant to write, you'll know it — you won't be able to stop. Don't give up! Writing is so personal; you'll have to develop a thick skin. Some people won't like your writing. That's just the way it is. As long as you're always striving to improve, you'll get there. Oh, and don't fall in love with your words. Your editor will almost always cut your favorite paragraph, just before they change the title you loved so much. Still, there's nothing like it. Enjoy the ride!