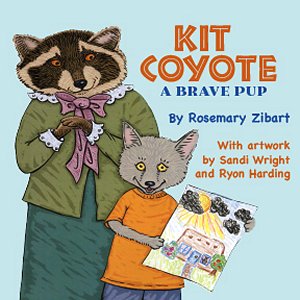 ———————————————————-
Rosemary Zibart has worked as a journalist, playwright and children s book writer. Her newspaper and magazine articles tackled issues such as how art can transform the lives of at-risk teens and the Heart Gallery that promotes the adoption of children and teens. As a playwright, she has written award-winning plays for adults and children like Never Ever Land and My Dear Doctor. In 1989, she created the first in a series of travel books for youth called Kidding Around San Francisco (John Muir Press, 1989). In 2004, she received an Angel in Adoption award from the National Coalition on Adoption Institute.
Facebook Page for Far and Away Series
Website: rosemaryzibart.com
ZPRODUCTION505
———————————————————-
INTERVIEW UPDATE WITH ROSEMARY ZIBART!
Can you tell us about your latest book, KIT COYOTE: A BRAVE PUP, and why you decided to write it?
I wrote KIT COYOTE: A BRAVE PUP because I've been a foster parent and I understand the challenges these children face. The book is told from a child's point of view and explains what's happening when a child enters foster care and who he or she will meet: social workers, therapists, foster parents, new school (possibly) and a CASA or court advocate. The book also encourages the foster child to talk to trusted adults and express his/her feelings in creative ways. The pictures are even more important than the text because they reflect the feelings of the child: confusion, grief, fear, hope. I want the book to help children gain resilience and believe they can survive and even thrive in this challenging situation.
———————————————————-
What motivates you to write and how did you get started?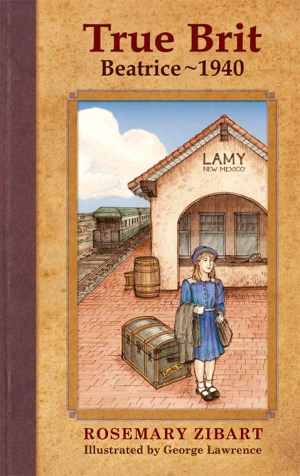 I am completely motivated by "story" — what do I mean by story? It's a person in a particular dilemma . . . experiencing challenges she or he hasn't had to experience before. It's a journey — both physical and/or emotional. Both my books True Brit and Forced Journey are part of a series called Far and Away about children who travel far from home, far from their native culture and have to make big adjustments. The slogan for the Far and Away Series is "Sometimes you have to travel far and away to find your best self."
What's most rewarding about writing?
I consider myself a storyteller and writing is the form of storytelling I use. I think in developing stories, we writers have the opportunity to see the forest rather than just the trees. We see and attempt to convey the whole of life, of how people respond to and are shaped by experiences, of what counts in life, the meaning so to speak of our existences — why our lives are not just eating, sleeping, working but much more. However to convey the whole forest, you have to depict the trees as accurately as possible. In other words you have to ground readers in the reality of the experience in order to transport them through the experience and I think that's true whether you're writing fantasy or reality.
What's your favorite genre and why?
I write in many different genres including playwrighting, picturebooks, film scripts and middle grade/YA fiction and I don't have a favorite — the story dictates which genre is suitable for which story . . . and I love the story I'm in the midst of at the moment.
Where do your characters come from?
For my middle grade/YA series I'm portraying girls and boys from the WWII era — there was so much challenge in their lives, both emotional and physical that it makes for an interesting journey. And in general I am often fascinated by history but for my plays and screenplays I usually write contemporaneously and enjoy that too.
Who is an author who inspires you and why?
Wow — that's always a hard one. Isaac Bashevis Singer has been a great inspiration because he is willing to take his characters to the depths and to the heights. Marjorie Kennan Rawlings plumbs emotional depths. C.S. Lewis takes ordinary British girls and boys and puts them in situations where they have to become heroic. I loved the recent book Olive Kitteridge by Elizabeth Stout because of her courage in writing about character and she also endows a very ordinary setting and people with extraordinary understanding. I recently read Cold Mountain by Charles Frazier — and was wowed by the beauty of his descriptions of nature and his wonderful sense of language.
What do you look for in other people's books?
Courage, honesty, clarity, eloquence.
What are you writing now?
That's a good question. I've been doing a lot of revising and editing rather than anything new. My latest work has been a screenplay called AIMEE about a talented young woman who must choose between the comforts and security of her small town and the risks and rewards of the big city which means bigger demands and greater opportunities for her work. However I want to start something new and that means just jumping in and getting started!!!
What kind of book would you like to be known for?
What I hate for people to say is: "this is a very well-written book" — yuck!! What I want them to say is "I cried" or "I laughed" or "I loved your book" . . . i.e. I want people to be moved by what I write.
What has writing taught you about yourself?
That I have a lot to say to the world and that writing is the best way I can say it!!!
What encouraging advice can you offer new writers?
Believe in your own voice and listen to advice carefully. Only respond when it feels right. It's important both to nurture ourselves as artists and to be able to grow from the feedback we receive from others.