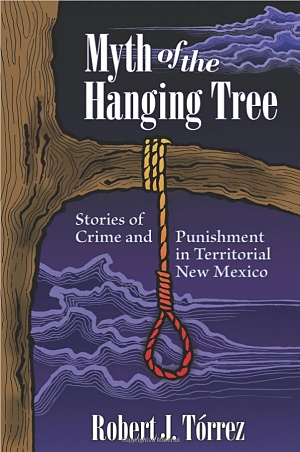 ———————————————————-
Robert J. Tórrez served as the New Mexico State Historian from 1987 to 2000. He has published, co-authored and contributed to more than thirty books and published more than 100 articles in local, regional and national publications. He also writes "Voices From the Past," a monthly history column for Round the Roundhouse.
Check out some his many books on Amazon
———————————————————-
What motivates you to write and how did you get started?
Writing comes from an often urgent need to get something finished. At some point, I need to decide that the research on a subject is either complete or as complete as it's ever going to get. Beginning to translate research notes to paper for an article or chapter in a book either confirms it's time to get it done or that more research is needed.
What's most rewarding about writing?
To a great extent, having an article or book before a publisher and accepted in its final form is almost as satisfying as actually seeing it published. The reward is in seeing that it's done, and as most of us know, it has little to do with the monetary reward.
What's made you decide to write about historical subjects?
I never considered writing anything else. The research I began as a graduate student convinced me there is so much material to be found in our archival collections that I would have no need to look for subjects or topics elsewhere. It became clear, and has remained so, that fact is in many ways, much more interesting and exciting than fiction.
What fascinates you most about history and the archives you've studied?
As I noted above, it's the seemingly never ending depth and width of interesting people and events that present themselves in the often forgotten pages of documentary sources. For instance, since 1992, I have done more than 200 columns for my monthly "Voices From the Past," which is published in 'Round the Roundhouse. Nearly all have been based on material found in our state archives, and I have files at the ready to do many, many more – certainly as long as readers remain interested.
Who is an author who inspires you and why?
There are certain authors, all historians, that I admire as much for the quality of their in-depth research as for their ability to breathe life into the often dry and matter-of-fact documentary material. John L. Kessell, the late David Weber, Marc Simmons, and Rick Hendricks do a great job of weaving the lives of characters they write about into the historical events that surround them.
What do you look for in other people's books?
I use other people's books as resources for my own material. I look through their chapter headings and indexes for people and events I am interested in or that draw my attention to see how they are presented and review the sources they used.
What are you writing now?
I spend a small portion of every month reviewing files for topics for my monthly column, "Voices From the Past. Right now I am trying to complete the editing of the 1877 biography of the Rev. José Antonio Martínez, the famous Padre of Taos. It was a project left to me by the late Rev. Thomas Steele, SJ, and his co-authors. I am also putting together a compilation of past "Voices From the Past" columns, and another of my longer research articles covering a wide range of colonial and territorial period topics.
What kind of book would you like to be known for?
I strive to write about topics no one else has done, or at least, present new materials and interpretations on long-misunderstood or erroneously presented issues. I hope, for example, that my most recent book, Rio Arriba, A New Mexico County, written with co-author Robert Trapp and several collaborators, will serve not only as a resource and model for the writing of local history, but as a challenge to others to complete the work this book only begins.
What has writing taught you about yourself?
I do not write much about myself or my life, nor do I seek self enlightenment from my writing. What I write may help me understand where I fit in the larger scheme of history, but more importantly, my hope is that the people and events I write may be better understood, and possibly, better appreciated.
What encouraging advice can you offer new writers?
Don't be afraid to get started and once you do, be careful because it's easy to get discouraged. I am often approached by individuals that say they have an idea about a book or article they want to do. When I ask them how far along they are on the project, they often say they have not really started. It sounds corny but I usually suggest that they need to get started if they want to get anywhere with their idea; there is a lot of truth in the old adage about a journey beginning with that first step.