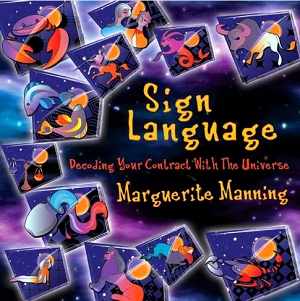 ———————————————————-
Marguerite M. Manning
Karmic Astrologer, Counselor and Author of Llewellyn Worldwides' Cosmic Karma, Understanding Your Contract with the Universe and its 2012 sequel, Sign Language, Decoding Your Contract with the Universe, and JUNO, Your Karmic Match Made in Heaven: Making Cosmic Sense of the Asteroids – Volume 1
Website: http://www.margueritemanning.com/
Author page on Amazon
———————————————————-
What motivates you to write?
As a karmic counselor, I believe my motivation as an author is not the "telling of a story" like it is for other writers. I believe my motivation comes from a passion to help others understand their own story. The soul's story that was written in the stars at the moment of their birth and for that reason, can only be understood through the scientific principles of astrology.
What made you chose your genre?
As a free-lance writer and practicing astrologer in the Washington, DC metro area, my passion for karmic astrology began only after spending many hours in the A.R.E. at Virginia Beach reading Edgar Cayce's channeled views on the topic of astrology. It was then, in 1994, with three small children and a loyal client base, that I developed my own formula for finding the soul's past in the birth chart and started applying it. I started counseling, advising (or, in my children's cases, disciplining) the "soul" that was appearing in the birth chart rather than the individual sitting across from me. It was a very enlightening experience at the time, as the results were so remarkable and in most cases, so immediate, I was forced to accept one very obvious and incredible fact: as big as our human egos are to our physical survival, it's our indiscriminate souls that are running the show down here on planet earth. And because they are so indiscriminate, in most cases, they're running a previous show that didn't work very well. I also discovered that by simply studying the soul's profile in the birth chart, all the past fears, conflicts and inadequacies that plagued the soul yesterday were in fact, the very same challenges that were being experienced today. Almost ridiculously so. In fact, by simply validating the soul's past and gently reminding the individual of just how that familiar past was actually interfering with today's game plan; I was never less than amazed at the results these emotional validations provoked. As were my clients. This made the astrology I was practicing and the counseling I was providing feel like the science that I really believed it to be rather than just the interesting hobby everyone always seemed to think it was.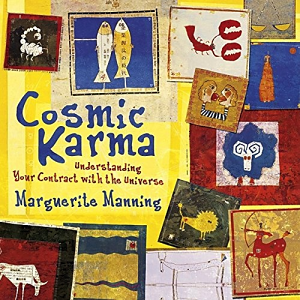 This launched my own journey of self-discovery and led to the writing of my first article on the topic called, "The 12th House – Your Karmic Closet," published in the March 1995 issue of Mountain Astrologer. From there I began to conduct group seminars on karmic astrology that I call "Therapy For The Soul." The tremendous interest and response that I've received over the years from both my clients and my seminar attendees is what prompted me to write my first book in 2007, Cosmic Karma, Understanding Your Contract with the Universe, followed by many articles on this topic in magazines such as Dell Horoscope, Llewellyn Journal, Astrology on the Web, and my latest book, Sign Language, Decoding Your Contract with the Universe.
What's most rewarding about your writing?
Giving others not just insight into their own birth chart, but another perspective for viewing it. A karmic perspective. The same perspective our ancients used. The one that allows others to see that the birth chart is not just an essential tool in allowing the human part of us to discover our potential and determine where we're going in life, it's also an untapped resource when it comes to understanding who our inner spirit really is by showing us where it's actually been before. In fact, if the truth be told, we humans tend to have a much easier time living in the "now" if we're able to somehow relinquish the past. Any of it. And while that's always a good thing to know, with our soul in charge of the "past" department, it's never an easy thing to do. After all, our undiscriminating souls are really quite comfortable with "good old yesterday" and always prefer holding on to anything familiar. It's what they do. And while it's often for lifetimes it can be, unavoidably, sometimes at the emotional expense of everything else in our lives. But by giving each individual the ability to study their own birth chart from their soul's perspective, it forces both the body and soul to start addressing their past, as they should. Together. Which is exactly how and when we humans finally come to the enlightening realization that using the past to our advantage is really just a matter of remembering where it belongs. Very rewarding.