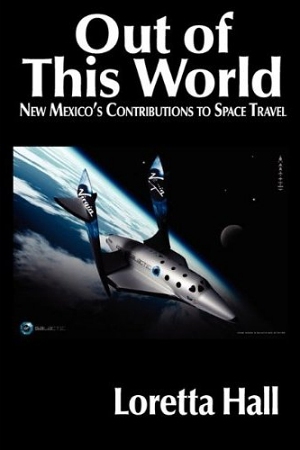 ———————————————————-
Loretta Hall
Freelance writer and author of many books including The Complete Space Buff's Bucket List, Out of this World: New Mexico's Contributions to Space Travel and Underground Buildings: More than Meets the Eye
Website: http://authorhall.com/
Author page on Amazon
———————————————————-
What made you chose the genre you chose?
I've always enjoyed explaining technical topics to nontechnical people (I started out as a high school math teacher). More than half of the magazine articles I've written have been in the areas of science, civil engineering, and construction. Now and then, I'll see something unusual and want to find out about it, only to discover there's no book that tells me what I want to know. So I ferret out the information, satisfy my own curiosity, and sometimes decide to write a book that will make the information available to other curious people.
What is most rewarding about writing?
I get a certain amount of satisfaction just from doing research and assembling it into a book that I hope will be entertaining and informative. But the most rewarding part comes when I hear or read comments from people who have read and enjoyed one of my books. I often speak to groups about the topics of my books, and I always appreciate the questions and comments that arise from those presentations. It's fun to hear anecdotes from people who have had experiences (directly or through friends or relatives) with space-related projects or with earth-sheltered architecture.
What are you writing now?
My next book is tentatively titled Space Pioneers: In Their Own Words. It is based on the oral history collection at the New Mexico Museum of Space History. When I was writing Out of this World, I was amazed to find out how large a role researchers in New Mexico played in getting our original manned space program off the ground. (Forgive the pun!) I also discovered what a rich resource the museum's oral history collection is, and I decided that it really should be shared with people who are interested in either New Mexico history or the history of space exploration. I want to bring that history to life using the people's own recollections and descriptions of what it was like to help send the first Americans into space, or to be selected as an astronaut, or to live on the International Space Station. It will be broader in scope than my last book, because many of the interviewees worked in places other than this state. There's even a Russian cosmonaut or two. Seeing how other people worked through daunting problems helps give the current generation of scientists and engineers inspiration and hope for solving the challenges of new space ventures, and it can help other people understand why exploring space is important and fulfilling.