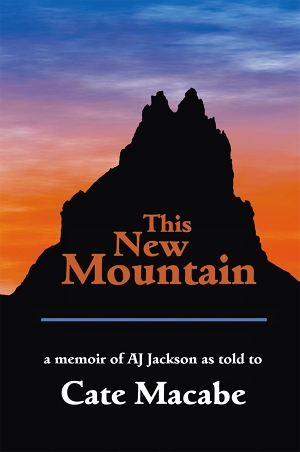 ———————————————————-
Kathy Wagoner (Cate Macabe)
Writer and Author of This New Mountain
Blog: http://thisnewmountain.com/blog
———————————————————-
What motivates you to write?
My first love was reading, which led to all kinds of adventures in my mind, and that brought me to writing. I started writing short stories when I was about 9 years old. I never thought about making a living as a writer when I was young – and as I grew older, I never had the confidence to try. So I spent most of my life wondering what I should do with myself, when really the answer was there all along. Now that I know, I'm excited to transfer all of these characters and their stories from my mind onto paper.
What made you chose the genre you chose?
This New Mountain is completely different from the science fiction/fantasy that I normally write. I chose to write this memoir (of my friend AJ Jackson) because her stories of investigating people and repossessing vehicles were exciting and beyond my own experience. AJ and I became friends in the course of working for the same law office, and she took me up on my offer to write the memoir of a country girl and grandmother who also happens to be a private investigator and "repo-mama."
What's most rewarding about writing?
I love to create my own worlds and watch my characters move about and interact within them. One of the most amazing things to me is to have a character step off the path I'd planned for him, and in so doing, the story becomes fuller and much improved.
What do you look for in other people's books?
I like to read books that take me away from my normal life and into a different world – that's why I love fantasy and science fiction. I also like characters that I can relate to in some way and root for.
What are you writing now?
I'm currently working on a dark fantasy novel called The Last Bonekeeper, plus short stories in that same universe. I used NaNoWriMo this year to finish the first draft of the novel. Casa de Snapdragon Publishing is already interested in looking at Bonekeeper for possible publication.
What kind of book would you like to be known for?
I would like to be known for my fantasy/science fiction novels.
If you achieved great fame and fortune, would you continue to write?
Definitely. I write because I love telling stories – and I have too many still inside of me to just quit.
What encouraging advice can you offer new writers?
Write first because you love to write and to please yourself, and write what you want to read. If you want to improve your writing, you'll have to share it outside of your family and circle of friends – preferably other writers who are on a higher level than you. And if you're like me and have started on your writer's journey later in life, don't listen to those voices that tell you you're too old. You've got so much life experience to draw from now, to add fullness to your worlds and depth to your characters.
Note from Kathy: Our First Book Giveaway!
The lucky winner of the book giveaway is JA Stojak! Congratulations, JA! You will be receiving a signed copy of This New Mountain.